Ice tea recipe: Matcha ice tea
Matcha, the green gold! Not just because it tastes great, but also because it is very good for you. Our matcha is a Japanese green tea made from the highest quality tea leaves from the mountains of Shizuoka, which have been left in the shade for weeks to stimulate the production of chlorophyll. This gives matcha its beautiful emerald green colour.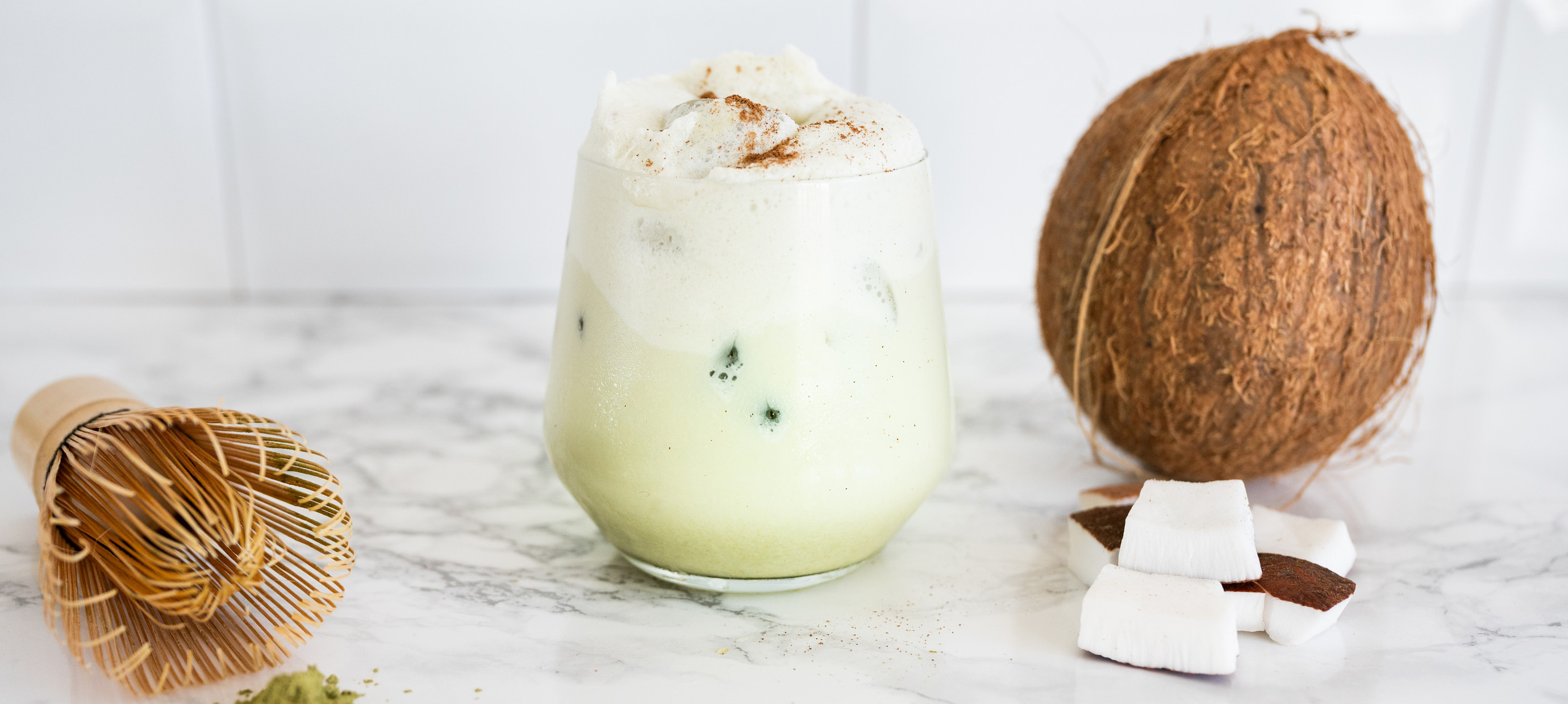 This matcha recipe is a delicious change to your daily tea ritual.
What do you need?
1 teaspoon Matcha (= 2 bamboo spoons)
60ml cold water
150ml coconut milk
1 teaspoon honey or agave/ maple syrup
Ice cubes
Step 1: Put 1 teaspoon of Matcha (or 2 bamboo spoons) in a bowl. This is approximately the same as 1 gram of Matcha. Add a little cold water, about 1 tablespoon.
Step 2: Use the Matcha whisk to make a smooth paste of the Matcha so that there are no lumps. This is an important step in making the perfect matcha!
Step 3: Now add 60ml of cold water to the mixture and whisk with the Matcha whisk until a nice foamy layer appears. This will take about 15 seconds.
Step 4: Put the bowl with the Matcha mixture aside and froth 150ml of coconut milk with a milk frother.
Step 5: In the meantime, put ice cubes in a glass and pour the matcha mixture over them. Then pour in the foamed milk. Watch and enjoy how the colours merge into a beautiful drink!
Step 6: For some extra sweetness, you can add a teaspoon of honey or agave/ maple syrup. To finish it off, you can sprinkle some cinnamon over it.
Step 7: Take a quick photo of your light green drink (because it is worth a photo) and enjoy the delicious taste of Matcha.
Have you made this recipe? We are curious! Share your ice tea moment with us on Instagram or Facebook. Who knows, you might be featured on our social media!