Ice tea recipe: Sunset Thai ice tea
Thai ice tea is a national drink and can be served either cold or hot, but since summer is coming, the cold variant is of course very tasty! Thai tea is made with tea, milk and sugar.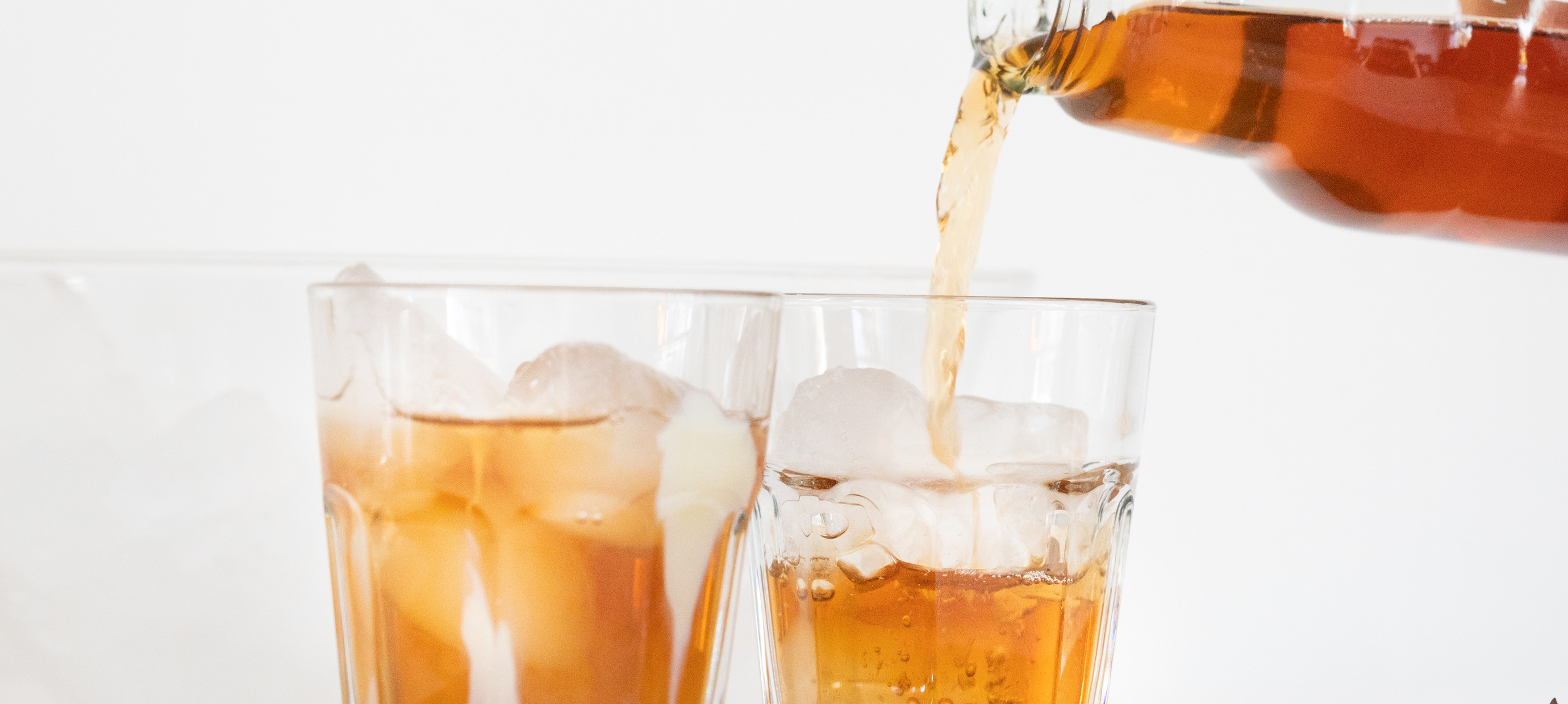 The recipe contains star anise and cloves, which are often seen and used in winter drinks and dishes. Yet the combination of winter herbs with a cold ice tea has a summer feeling! Let yourself be surprised by this special ice tea. Perfect for dessert! Because, of course, tea can be enjoyed at any time of the day.
What do you need?
2 star anise
3 cloves
2 tablespoons of sugar
Ice cubes
Honey
One can of condensed milk
Step 1: Boil a pan of water and add some Sunset ice tea. This recipe makes 4 glasses of ice tea, so we recommend boiling 2 tablespoons for an intimate taste sensation. Also add your star anise and cloves! Now let this boil for about 10 minutes. Tip: Because the Sunset ice tea contains hibiscus, the tea can be a little sour, so add some honey to the boiling tea to make it sweeter.
Step 2: Remove the pan from the heat and strain the tea and spices from it. Now let the tea cool completely.
Step 3: Now fill 4 glasses with some ice cubes and pour some condensed milk over the ice cubes. Then fill the glass with the cooled tea.  
Step 4: Stir well because the condensed milk is a bit sticky. Now you can enjoy this special and delicious drink!
Have you made this recipe? We are curious! Share your ice tea moment with us on Instagram or Facebook. Who knows, you might be featured on our Instagram page!