Consciously Chosen: Elegance with an eco-friendly spirit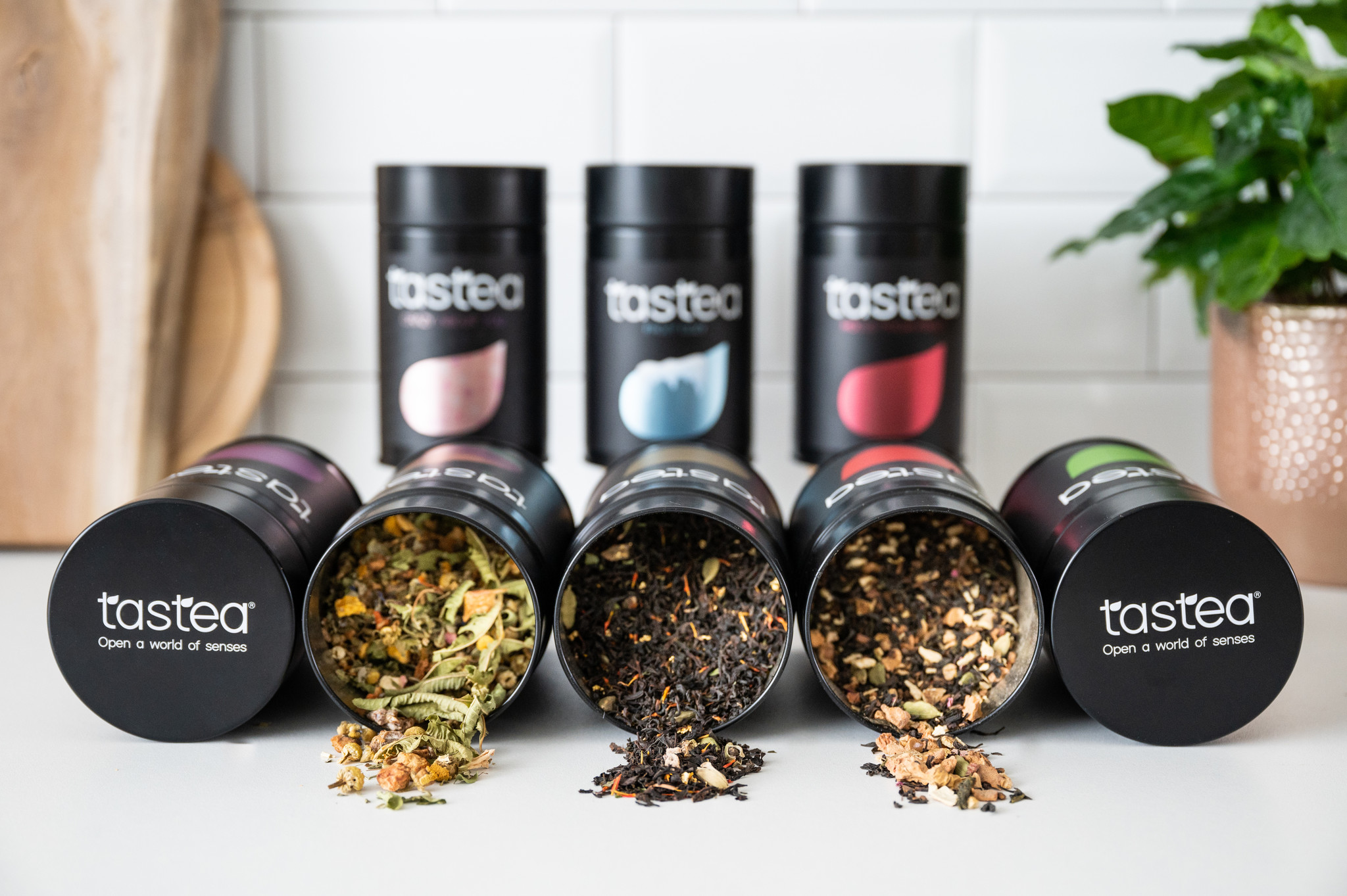 At Tastea, we take pride in presenting our delightful tea blends in our beloved and recognizable black tin cans. You might wonder why we opt for tins instead of the common paper bags with an inner plastic layer, as seen in many other tea brands. While the plastic layer preserves the tea's natural aromas from seeping into the paper, it poses a recycling challenge when combined with the paper. In our commitment to sustainability, we consciously choose a different packaging material and refrain from offering paper refill options.
Embracing Recycling with Tin
Tin, an endlessly recyclable material, serves as our packaging solution, ensuring an infinite cycle of reuse. When you're done with your Tastea tin, simply toss it into the bins designated for plastic, tins, and drink cartons. It will be transformed into new packaging materials, much like our iconic tastea tins. The process is hassle-free, as you can leave the aluminum label on, as it too is recyclable with the tin. Even the plastic sleeve can join the recycling journey in the same trash, making it an effortless eco-conscious choice!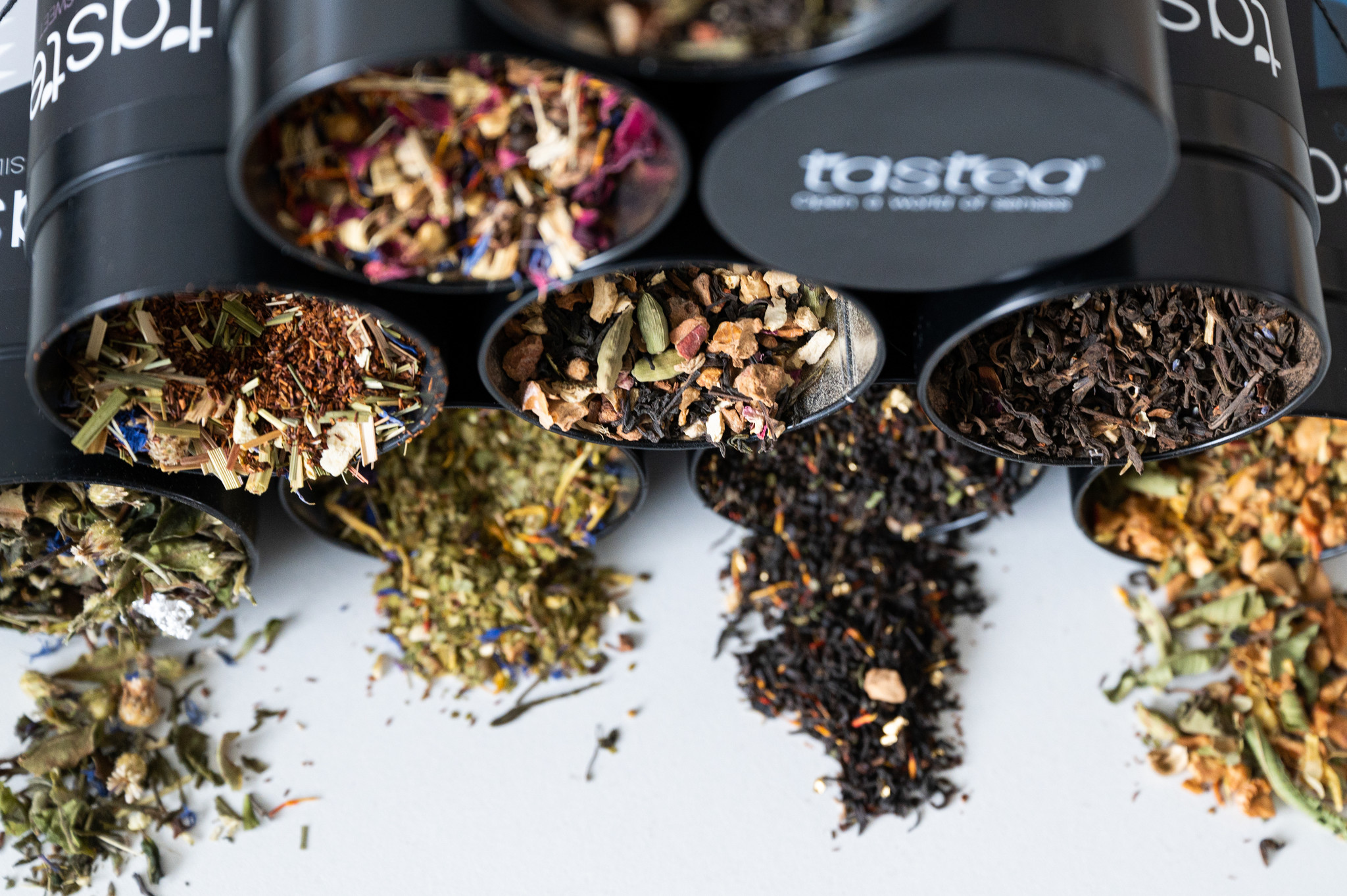 The Perfect Tea Keeper: Preserving Freshness and Quality
Storing tea demands attention to detail, as its taste and quality depend on proper care. In a dark and airtight space, tea retains its optimum freshness, allowing you to enjoy its flavors to the fullest. Our tin cans are the ideal guardians for your tea, sealing it from external influences like dirt and moisture, ensuring impeccable hygiene. Moreover, the tin provides a protective haven for the delicate tea leaves, safeguarding them from breakage and bruising within your kitchen cabinet. After all, an intact leaf preserves the tea's exquisite taste, elevating your tea-drinking experience.
A Tin Beyond the Tea: Versatile and Beautiful
Once you've savored the last drop of your beloved Tastea blend, you needn't bid farewell to the exquisite tin can. Its versatile nature makes it a perfect addition to your home. Repurpose it as a holder for your makeup brushes or unleash your green thumb and start a vegetable garden with your own herb oasis. The possibilities are boundless, and your tastea tin can continues to add elegance and charm to your daily life.