We consciously choose tin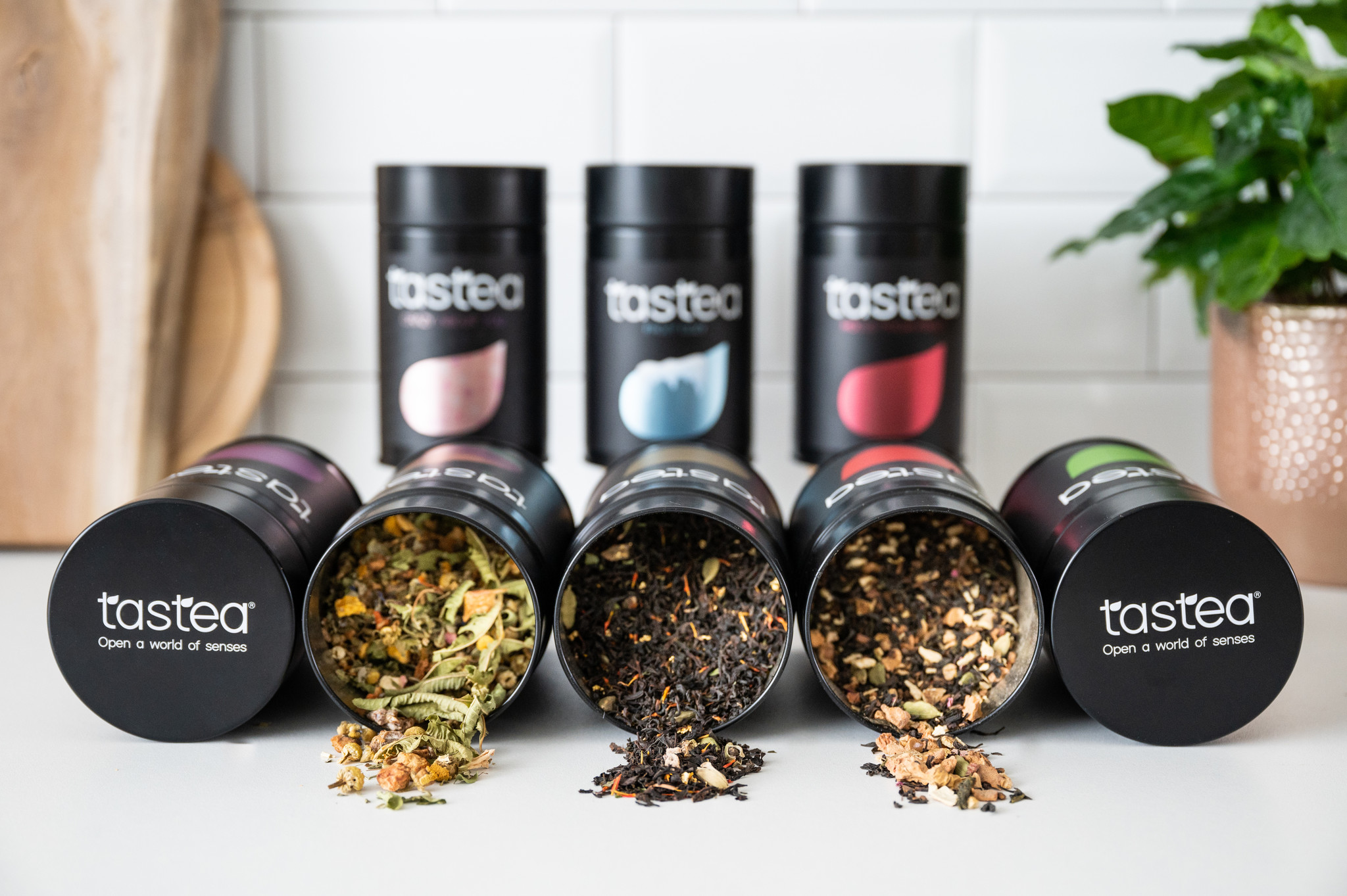 Our tea blends are wrapped in our recognizable and beloved black tin cans. And you may be wondering, why in a tin can and not in, for example, paper bags with a layer of plastic on the inside, as many other tea brands do? That extra plastic layer ensures that the natural aromas of the tea do not soak into the paper, which is great. But this layer cannot be recycled together with the paper. We have therefore deliberately chosen to use a different packaging material and not to sell paper refill packaging.
Recycling tin
Tin is a material that can be recycled endlessly and is therefore an inexhaustible raw material. The empty tastea tins that you throw away with your plastic, tins and drinking cartons trash are made into new packaging material. Like our tastea tins, for example! All you have to do to ensure that it can be recycled quickly is to throw the tin in the bins with the other cans and plastic. You can do this with the aluminum label still on, as this can be recycled together with the tin. And the plastic sleeve can also be recycled in the same trash. Easy!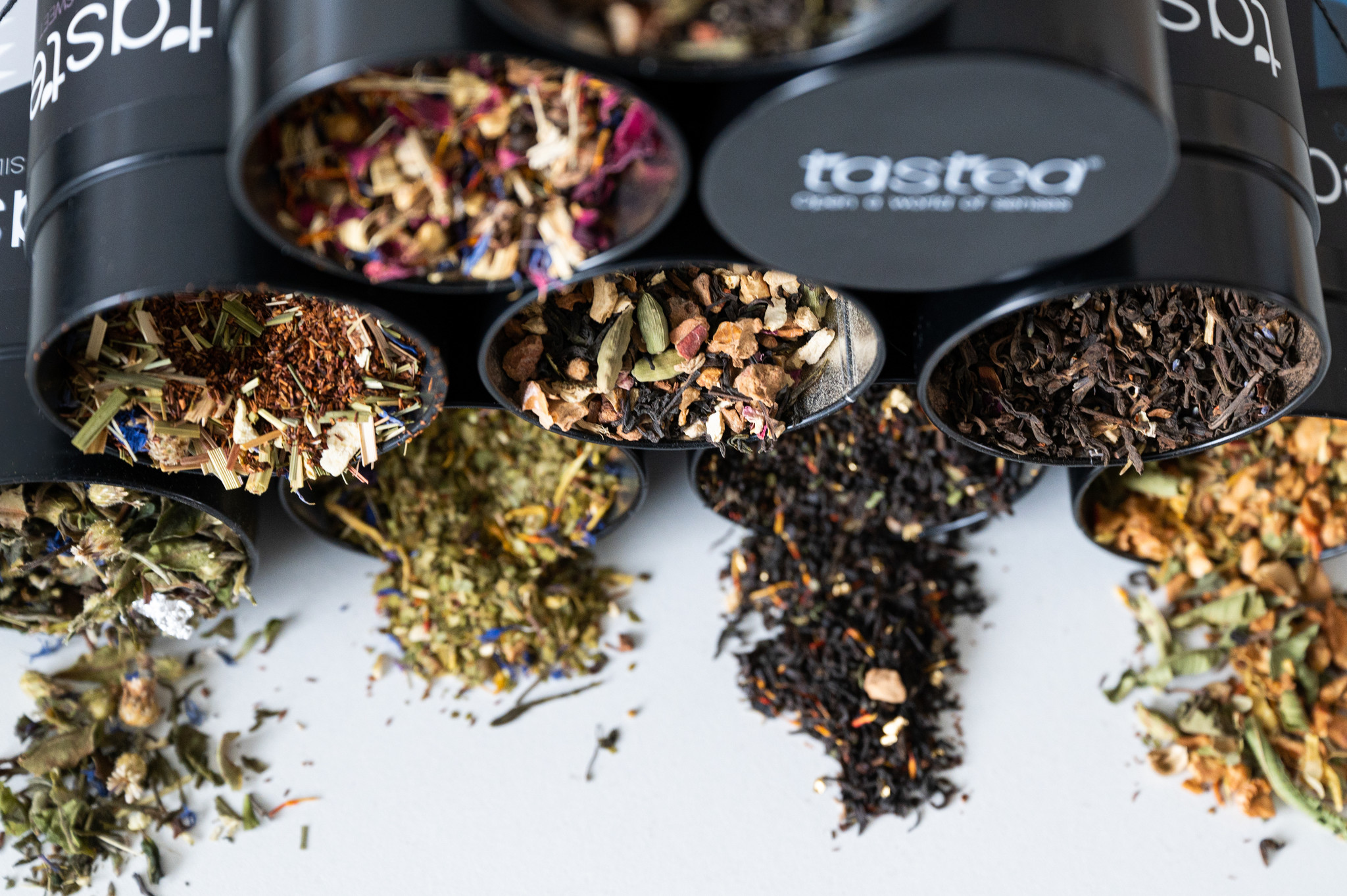 Storing the tea
Tea is best stored in a dark place, and preferably airtight. This way the tea remains of the best quality for the longest time and you can enjoy it as long as possible. A tin lends itself perfectly for this. As long as you place the lid on it properly, the material allows as few external influences as possible, such as dirt and moisture. This makes it very hygienic. In addition, a tin can protects the fragile tea leaves well against breakage and bruising when it is in your kitchen cabinet. A bruised or broken tea leaf has an effect on the taste and therefore on your experience when drinking your tea. The larger the leaf of the tea is and remains, the better its taste will be in your teacup.
Would you rather not say goodbye to your beautiful tastea tin can when it is empty? No problem! The tins lend themselves perfectly to use in and around your home. As a holder for your make-up brushes, for example, or to start your own vegetable garden and grow your own herbs.