RECEPT | Sunday Brunch Fun punch
Een heerlijk verfrissend drankje voor de zomer. Ontzettend simpel om te maken en staat ook nog eens geweldig leuk op iedere brunchtafel!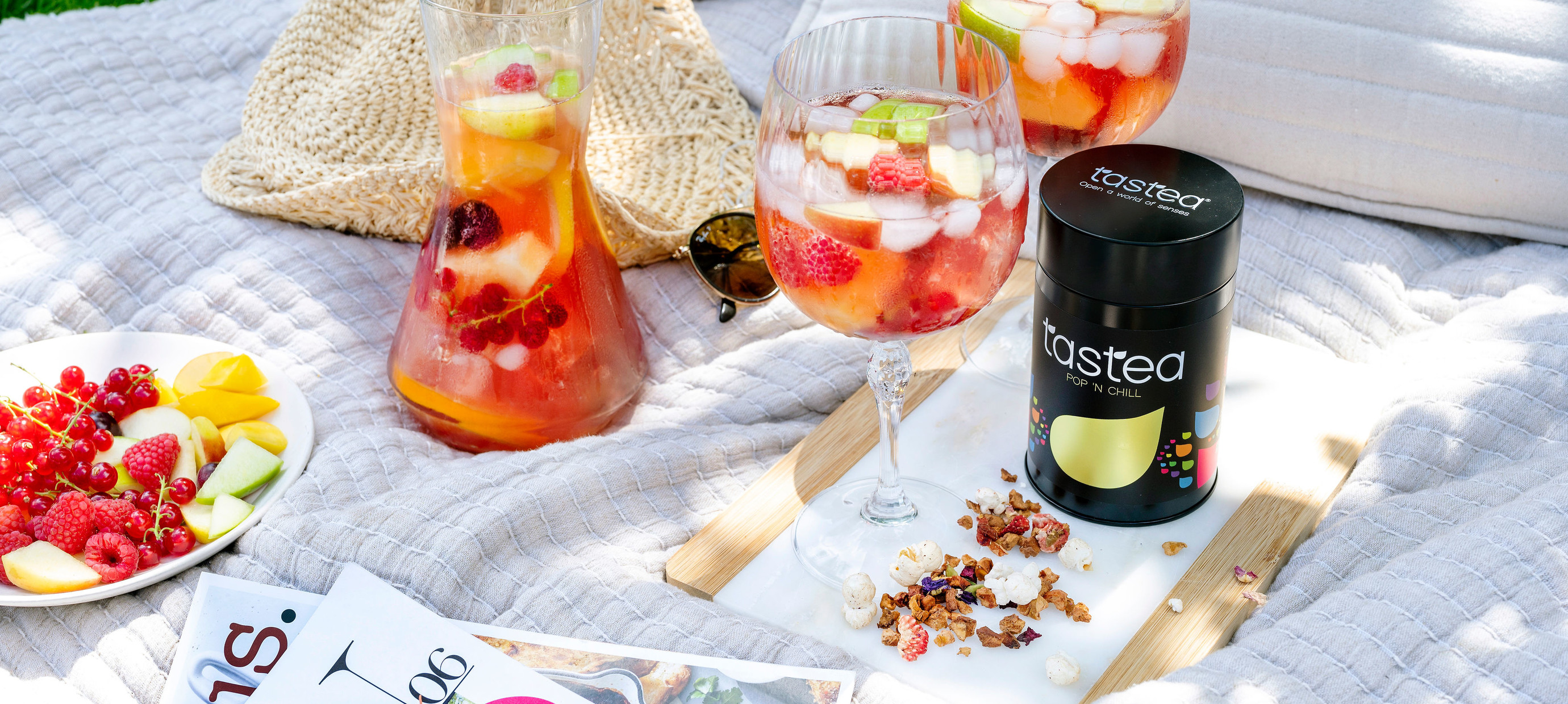 Ingrediënten
3 theelepels Pop 'N Chill
1 liter koud water
Vers fruit naar keuze
Verse kruiden naar keuze
IJsblokjes
Zoetstof (zoals agave)
Bereiding
Schenk het koude water in een tastea kan
Stop de losse thee in de zeef van de kan en dek deze goed af.
Voeg naar smaak extra ingrediënten als vers fruit of verse kruiden toe aan het water.
Laat de thee 8-12 uur (of naar smaak) trekken in de koelkast
Proef de smaak. Wil je de thee sterker? Dan kan je deze nog langer laten trekken.
Haal de zeef uit het water
Doe wat ijsblokjes in een punchbowl met ijs, plakjes fruit en de thee en voeg naar smaak een vloeibare zoetstof toe (bijvoorbeeld honing of agave).
Roer het geheel door.
Laat voor een leuk effect wat eetbare bloemen drijven.
De cold brew kan je tot maximaal een week bewaren in de koelkast.
Eetbare bloemen opties
Viooltjes
Goudsbloemen
Lobularia bloemen
Bloemetjes van Kailan
Dianthus
How To video
Maak 2-3 keer het recept om een volledige punchbowl te vullen.