RECEPT | tastea's Matcha
Je hebt vast wel gehoord over het groene wonderpoeder Matcha. Ongelofelijk gezond én heel lekker. Maar hoe maak je nu een goede Matcha thee? We leggen het je graag uit!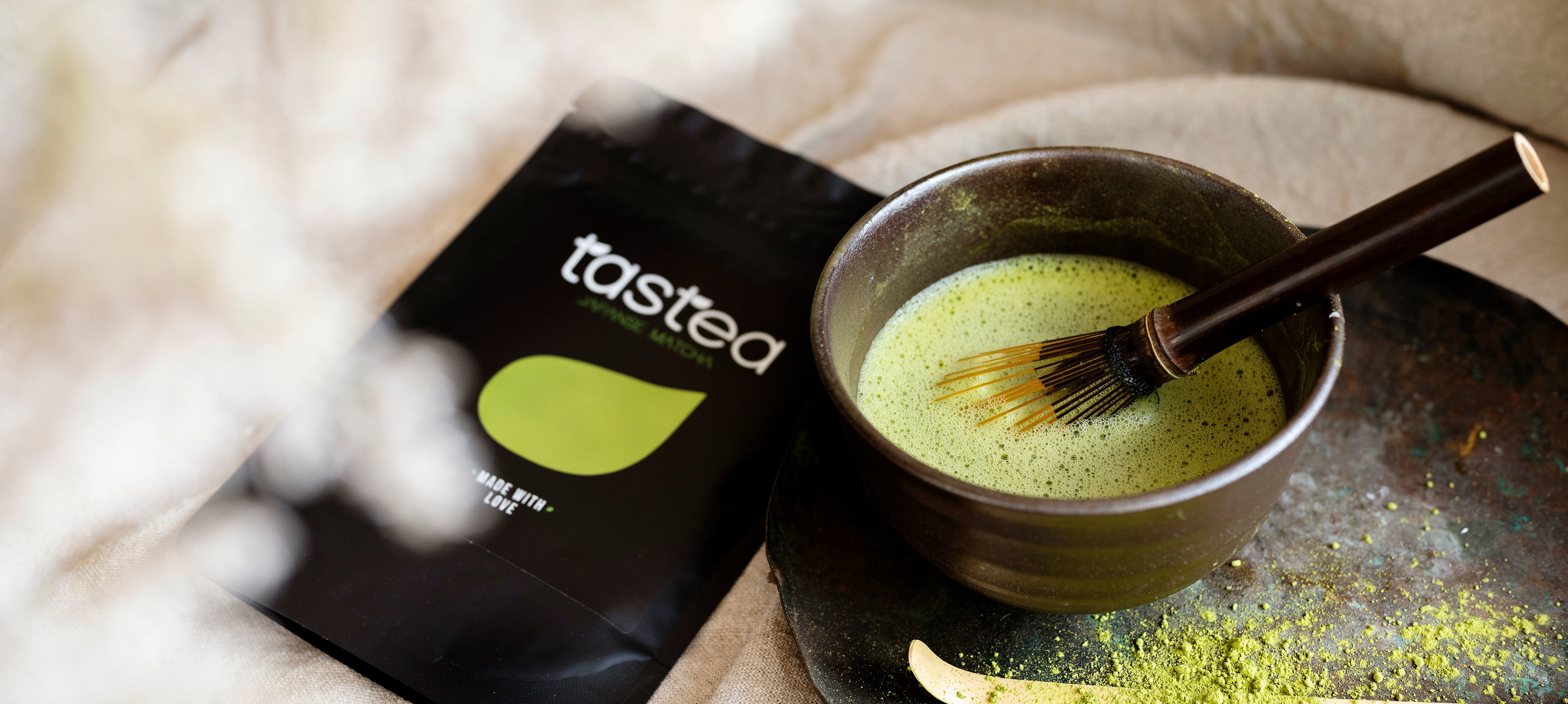 Ingrediënten voor 1 kop:
1,5 tot 2 gr (1/2 t bamboelepels) Matcha poeder
80 ml gekookt water
Bereiding
Schep 2 bamboelepels Matcha poeder in een ruime kom.
Stamp het poeder wat fijner met een Matcha klopper, zo krijg je straks een mooiere schuimlaag.
Kook het water en laat dit afkoelen tot ongeveer 75-80 graden Celsius (ongeveer 3-4 minuten bij een volle kom).
Schenk 80ml water bij het poeder.
Klop de Matcha in een M of W beweging tot je een fijne, lichtgroene schuimlaag krijgt.
Drink de Matcha (zoals de traditie is) uit de kom of schenk het over in en kop.
Tip: ben je niet zo'n fan van de smaak van pure Matcha? Schuim wat melk op voor een heerlijke Matcha latte!
How To video