RECEPT l Chai Of The Tiger Latte
Ben je opzoek naar een beetje variatie? Probeer dan een Chai (Of The Tiger) Latte. Chai Latte, een buitengewoon populaire en smaakvolle warme drank. Dit lekkere drankje is gemaakt van thee, specerijen en warme melk. In de Chai Of The Tiger zitten heerlijke powerkruiden, zoals kaneel, gember, kardemom en anijs. Nieuwsgierig geworden? Lees dan snel hoe je onze Chai (Of The Tiger) Latte maakt.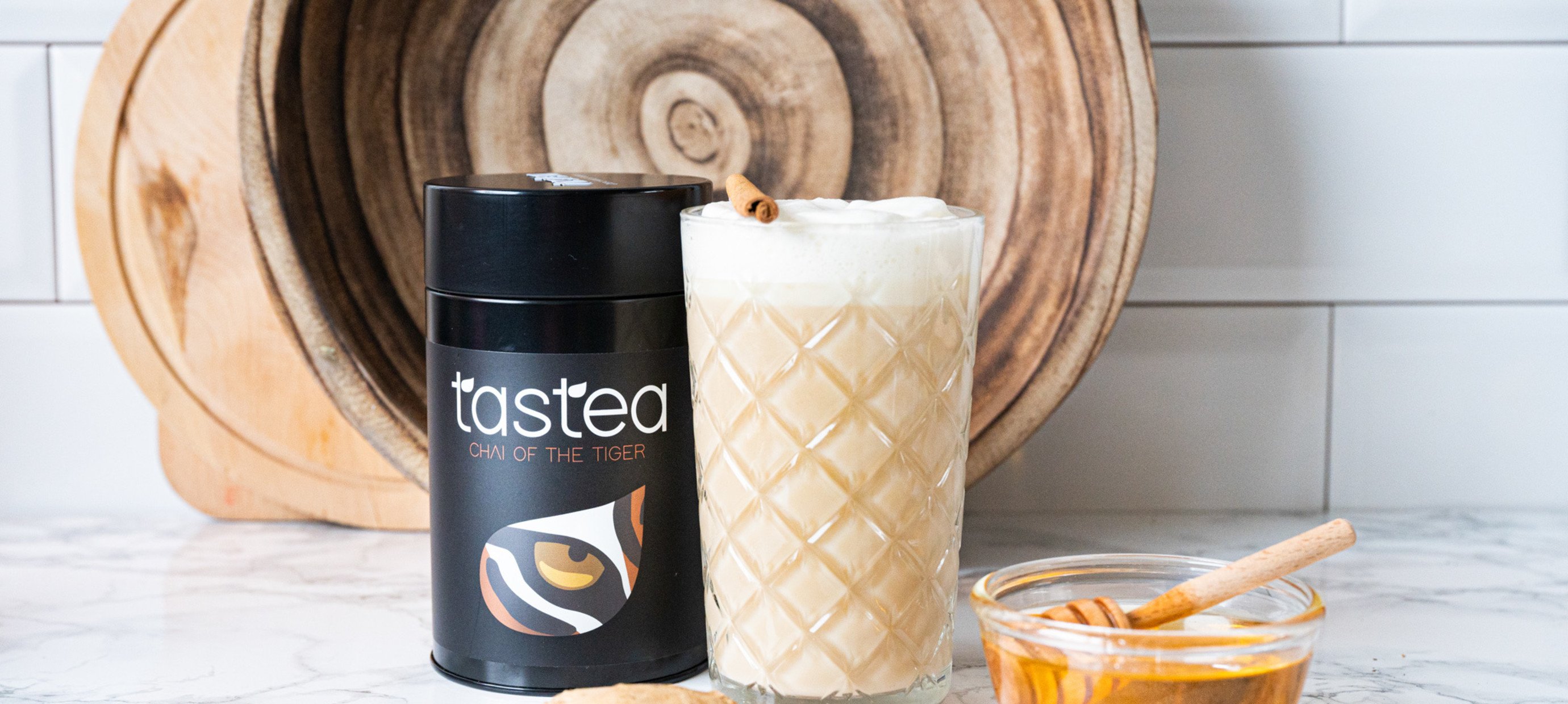 Benodigdheden voor 1 glas
4 gram Chai Of The Tiger
100 milliliter gekookt water
50 milliliter warme melk
Honing of agave naar smaak
Hoe te bereiden?
Kook het water door middel van een waterkoker of in een pannetje.
Voeg de Chai Of The Tiger toe aan het gekookte water.
Laat het ongeveer 3-5 minuten trekken. De thee moet wel een goede sterkte hebben, omdat anders de smaak niet goed naar voren komt.
Als de thee aan het trekken is, warm dan de melk op. Dit kan doormiddel van een melkopschuimer, maar je kunt de melk ook verwarmen in de magnetron of een pannetje.
Vul dan de rest van het glas aan met de warme melk.
Voeg naar je eigen smaak eventueel nog wat honing of agave toe, om het wat zoeter te maken.
Geniet van de heerlijke Chai (Of The Tiger) Latte!