RECEPT | Green Dream Orange punch
Hard bezig met Dry January? Of gewoon zin in een heerlijk verfrissend (en non-alcoholisch) drankje? Dan is dit het perfecte recept voor jou!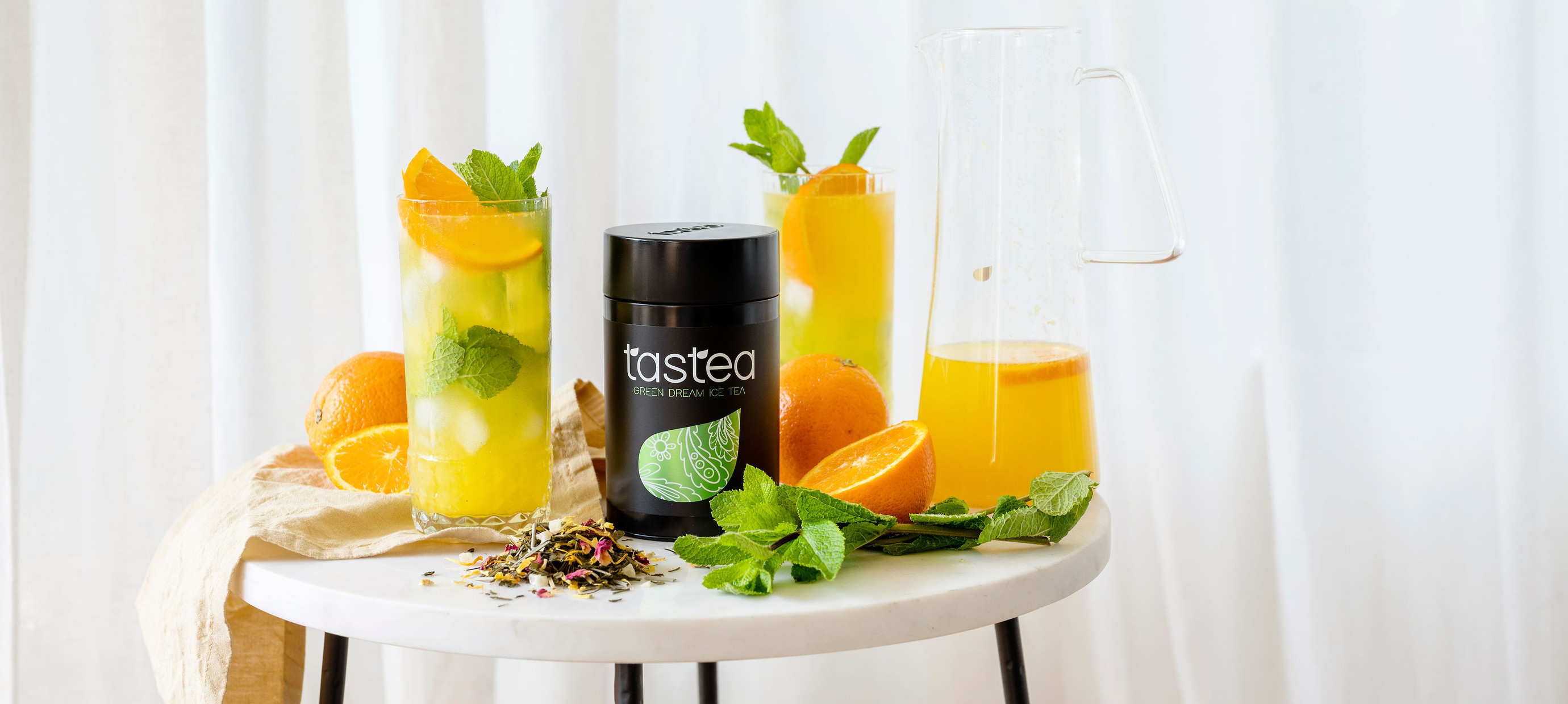 Ingrediënten
3 theelepels Green Dream
1 liter koud water
Vers fruit naar keuze
Verse kruiden naar keuze
IJsblokjes
Zoetstof (zoals agave)
Decoratie met eetbare bloemen
Bereiding
Schenk het koude water in een tastea kan
Stop de losse thee in de zeef van de kan en dek deze goed af.
Voeg naar smaak extra ingrediënten als vers fruit of verse kruiden toe aan het water.
Laat de thee 8-12 uur (of naar smaak) trekken in de koelkast
Proef de smaak. Wil je de thee sterker? Dan kan je deze nog langer laten trekken.
Haal de zeef uit het water
Zoet de thee naar smaak met een vloeibare zoetstof naar keuze (zoals agave of honing).
Schenk in een glas met ijs en geniet.
Laat voor een leuk effect wat eetbare bloemen drijven op de cold brew
De cold brew kan je tot maximaal een week bewaren in de koelkast.
How to video