RECEPT | Cocktailrecepten met thee
Geen zin in het standaard glaasje bubbels met oud en nieuw, of gewoon zin om even de bartender uit te hangen? Lees snel verder voor twee heerlijke (en deels alcoholvrije!) cocktailrecepten met thee.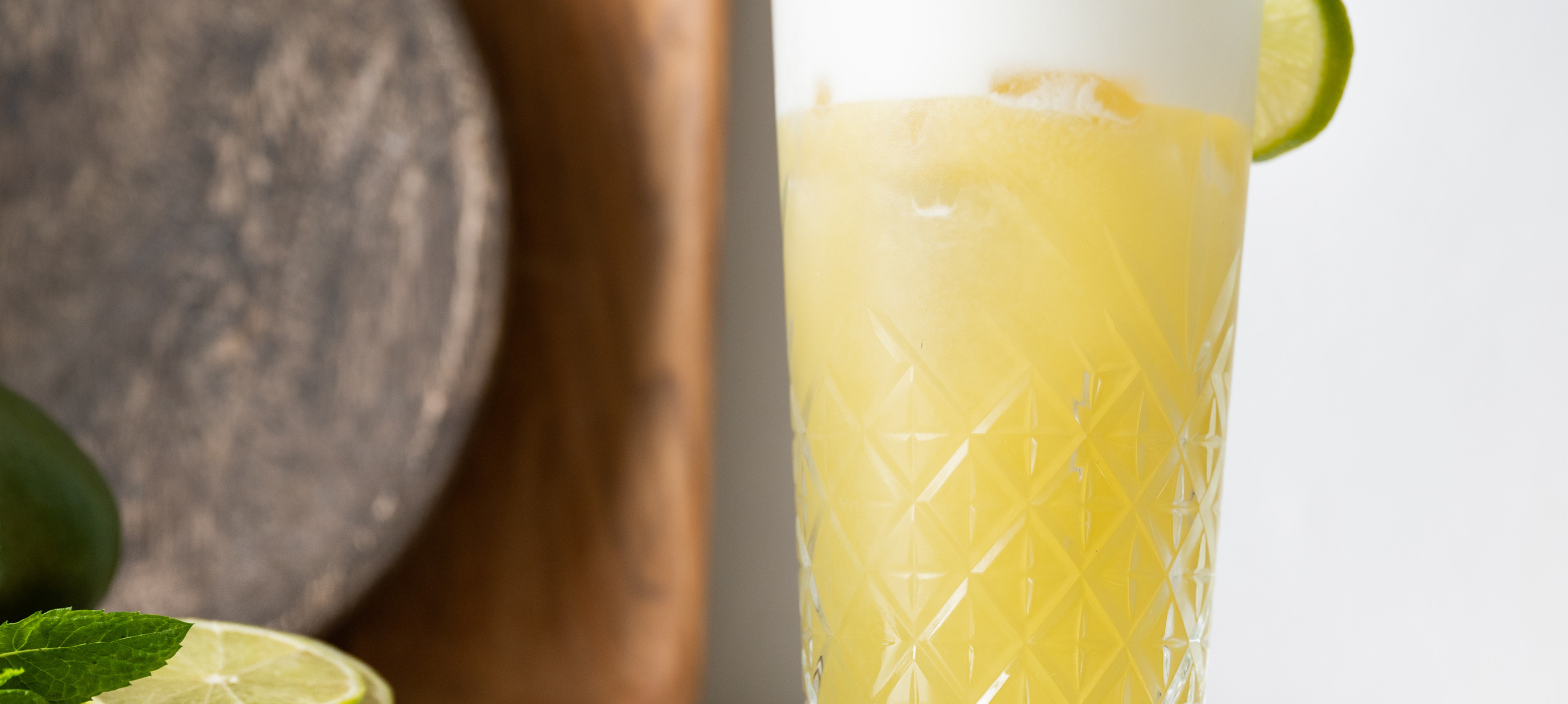 Wij geven je twee cocktailrecepten met thee om te maken tijdens oud en nieuw, of ja… wanneer je er ook zin in hebt eigenlijk! De eerste is een heerlijke groene ijsthee Mojito en de andere is een ananas-kokoswater mocktail met Matcha.
Groene ijsthee Mojito
Benodigdheden
Een half glas aan ijsblokjes
8 verse muntblaadjes
1 eetlepel geperste limoensap
Een half glas gezette Green Dream ice tea (maak hiervoor de thee zoals je normale thee zet, maar laat het afkoelen tot kamertemperatuur)
30 ml witte (of lichte) rum
1 eetlepel fijne witte suiker
Optioneel: een paar frambozen
Bereidingswijze
Vul een leuk glas (of de tasteabeker, als je toch in de theesferen wil blijven) voor de helft met ijsblokjes. Doe hier de muntblaadjes doorheen en roer de munt een aantal keer, zodat de smaak van de blaadjes goed vrijkomt.
Doe vervolgens het limoensap, de ijsthee, de rum en de suiker in het glas. Roer dit tot het goed gemixt is en tot de suiker is opgelost.
Voeg vervolgens eventueel wat frambozen toe als je dat wil. Roer deze ook eventjes door de cocktail heen en dan is de cocktail helemaal klaar! Simpel toch?
De tweede cocktail, of eigenlijk mocktail, is de ananas-kokoswater mocktail met Matcha. Speciaal voor alle niet-alcoholdrinkers onder ons!
Benodigdheden (voor een groot glas van 500ml)
150 ml ananassap (het liefst vers)
150 ml kokoswater (het liefst vers)
100 ml afgekoelde Ginger Explosion
100 ml Matcha Body Booster
1 takje rozemarijn
Blokjes ijs (aantal naar wens) met ingevroren frambozen of rode besjes
Extra voorbereiding
In deze cocktail zitten ijsblokjes met vruchtjes. Om dit na te maken heb je een ijsblokjes tray nodig. Doe hier kleine (mag gedroogde) vruchtjes in zoals rode besjes of framboos. Giet hier water overheen en laat de ijsblokjes hard worden in de vriezer.
Bereidingswijze
Vul een groot glas van ongeveer 500 ml met de blokjes ijs met ingevroren vruchtjes. Doe er zoveel in als je wil, maar bedek in elk geval de bodem van het glas.
Giet het ananassap en het kokoswater in het glas en roer dit door elkaar.
Giet de afgekoelde gemberthee en de afgekoelde Matcha thee ook in het glas. Roer opnieuw door elkaar.
Leg het takje rozemarijn in het glas en geniet van de heerlijke smaakexplosie.
Zoals jullie zien is het supersimpel om een smaakvolle cocktail – of mocktail! - op tafel te zetten. Verras je familie of vrienden tijdens oud en nieuw met je plotselinge barman/-vrouw skills en geniet van een tastea cocktail. Happy new year allemaal!