Ice tea recipe: Green Dream Cold Brew
This is the perfect ice tea recipe to quickly enjoy a deliciously refreshing drink! That is why it is also quick & tasty! In the summer, it is only natural that you don't want to spend hours in the kitchen, especially not for a drink. Therefore, we have this recipe to quickly serve a delicious ice tea with honey and lemongrass for an extra kick!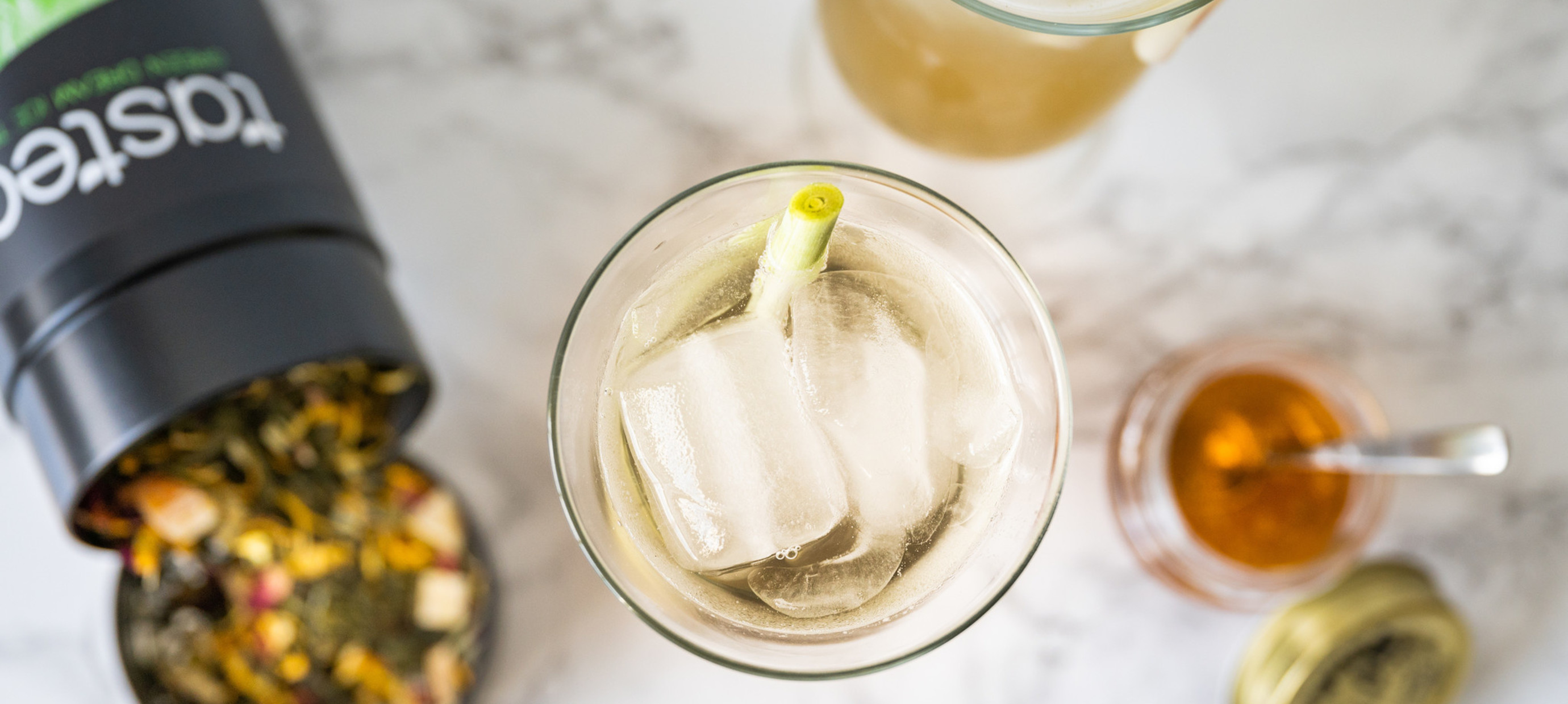 What do you need:
Honey
Lemongrass
Lemon
Ice cubes
Teacup
Step 1: Fill your teapot with the Green Dream tea blend and add 1 or 2 tablespoons of honey. Then pour in hot water and leave the tea to cool completely (about an hour).
Tip: If you have visitors and want to surprise them with a glass of ice tea, make a whole pot immediately! For a full jug you need 1 litre of water and 25 grams of Green Dream ice tea blend. Fill the tea filter with the blend and pour boiling water over it! Don't forget the honey to make it a little sweeter (if you like, of course).
Step 2: Cut off the tips of the lemongrass and then cut the lemongrass lengthwise to remove the outer layer and save it!
Step 3: Fill your glass with ice cubes and pour in the cooled tea. Then add the outer layer of the lemongrass and a slice of lemon.
Step 4: Is the sun shining outside? Then put your chair outside and enjoy a cold homemade ice tea in the sun! No sun today? Not to worry, you can also keep it in the fridge for when the sun is out or enjoy it on the couch during your favourite programme!
Did you make this recipe? We are curious! Share your ice tea moment on Instagram and tag us @tastea.eu. Who knows, you might be featured on our Instagram page!