BLOG | Waarom je juist in de zomer heel goed thee kunt drinken
We denken bij het drinken van thee vaak aan het gevoel van knus op de bank zitten, onder een dekentje, terwijl de regen tegen het raam aan tikt. Lekker je handen opwarmen aan een kop thee, terwijl het buiten koud is. Maar toch kun je juist ook tijdens de warme dagen van het jaar thee drinken. Misschien is het dan zelfs beter om te doen!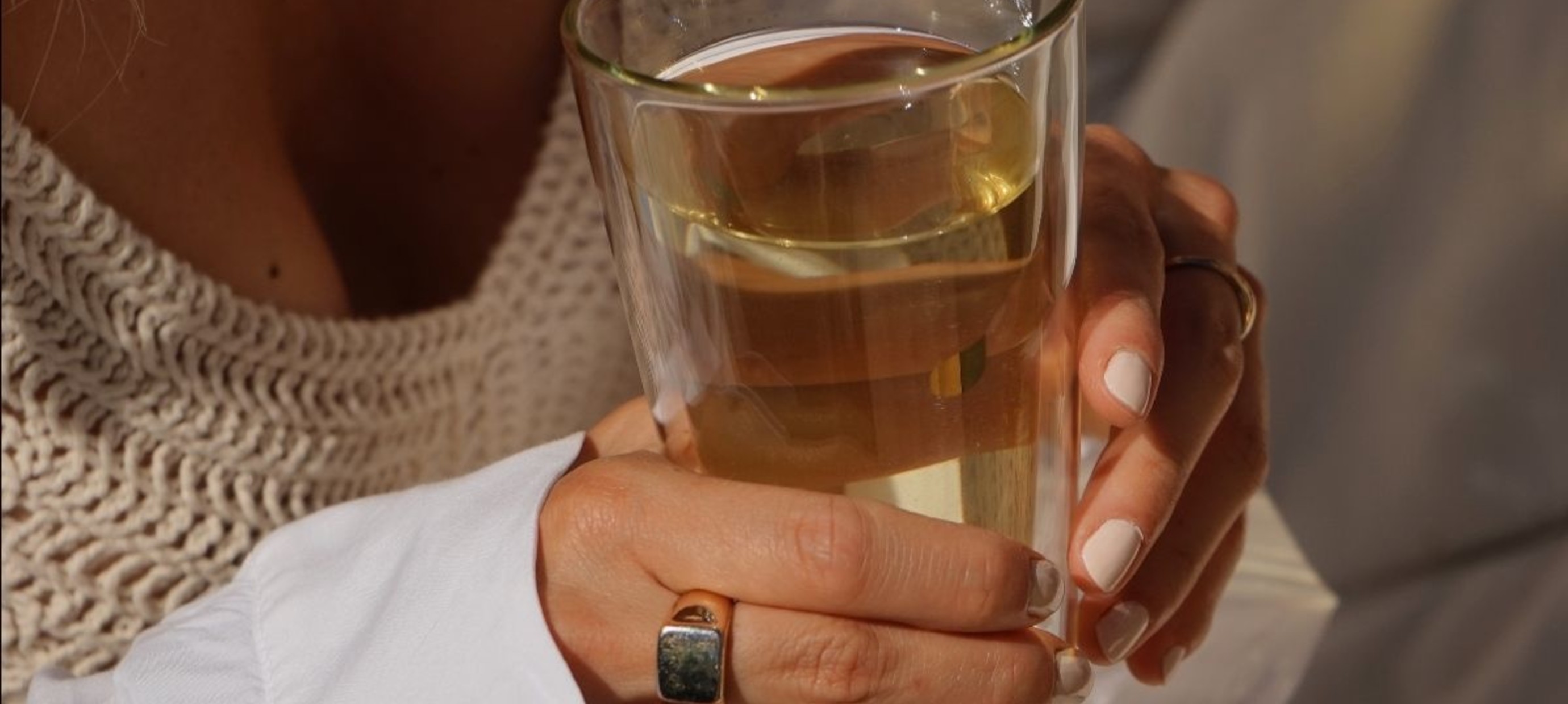 Je hebt het vast wel eens gehoord; je moet juist thee drinken als het warm is! En ergens zit daar wel waarheid in. Want door het drinken van een warm drankje stijgt je lichaamstemperatuur tijdelijk, waardoor deze daarna weer gaat zakken. En dat verfrist!
Het is dus helemaal zo gek nog niet, die mensen die met dertig graden op een terras een kop thee bestellen terwijl jij met smacht op je ijskoude drankje met extra veel ijsblokjes aan het wachten bent. Ook heerlijk, maar dat koude drankje kan er juist weer voor zorgen dat je lichaamstemperatuur daalt en daarna weer opwarmt. En dan heb je het juist weer warmer. And we don't want that!
Een kop thee drinken kan dus zeker helpen als je het warm hebt! Hoe gek dat ook voelt…
Als je toch bang bent dat je een opvlieger krijgt, dan kun je gerust je theetje even laten afkoelen. Bij een lauw drankje heb je geen last van die korte shock van de hitte, maar heb je wel de benefits van het dalen van je lichaamstemperatuur. Win-win!
IJsthee
Toch niet zo'n fan van de gedachte van het drinken van thee in de zomer of als het warm is? Geen probleem! Want je kunt op nog heel veel andere manier van je thee genieten zonder dat deze warm hoeft te zijn! Heb je bijvoorbeeld onze Iced Tea blends al eens geprobeerd? Die kan je gemakkelijk koud serveren en zijn daarmee een heerlijke verfrissing wanneer je dat nodig hebt. En helemaal heerlijk als je er een lekkere mocktail van maakt. Of gebruik je favoriete thee voor het maken van ijsjes, zoals bijvoorbeeld deze heerlijke kiwi ijsjes gemaakt met onze Green Dream.
Drink genoeg
Waar je ook voor kiest, het belangrijkste is dat je tijdens de warme zomerdagen genoeg blijft drinken. Door hitte verliezen we meer vocht dan in de winter, dus is het extra belangrijk dat je jezelf goed blijft hydrateren.