Made with love for you and the planet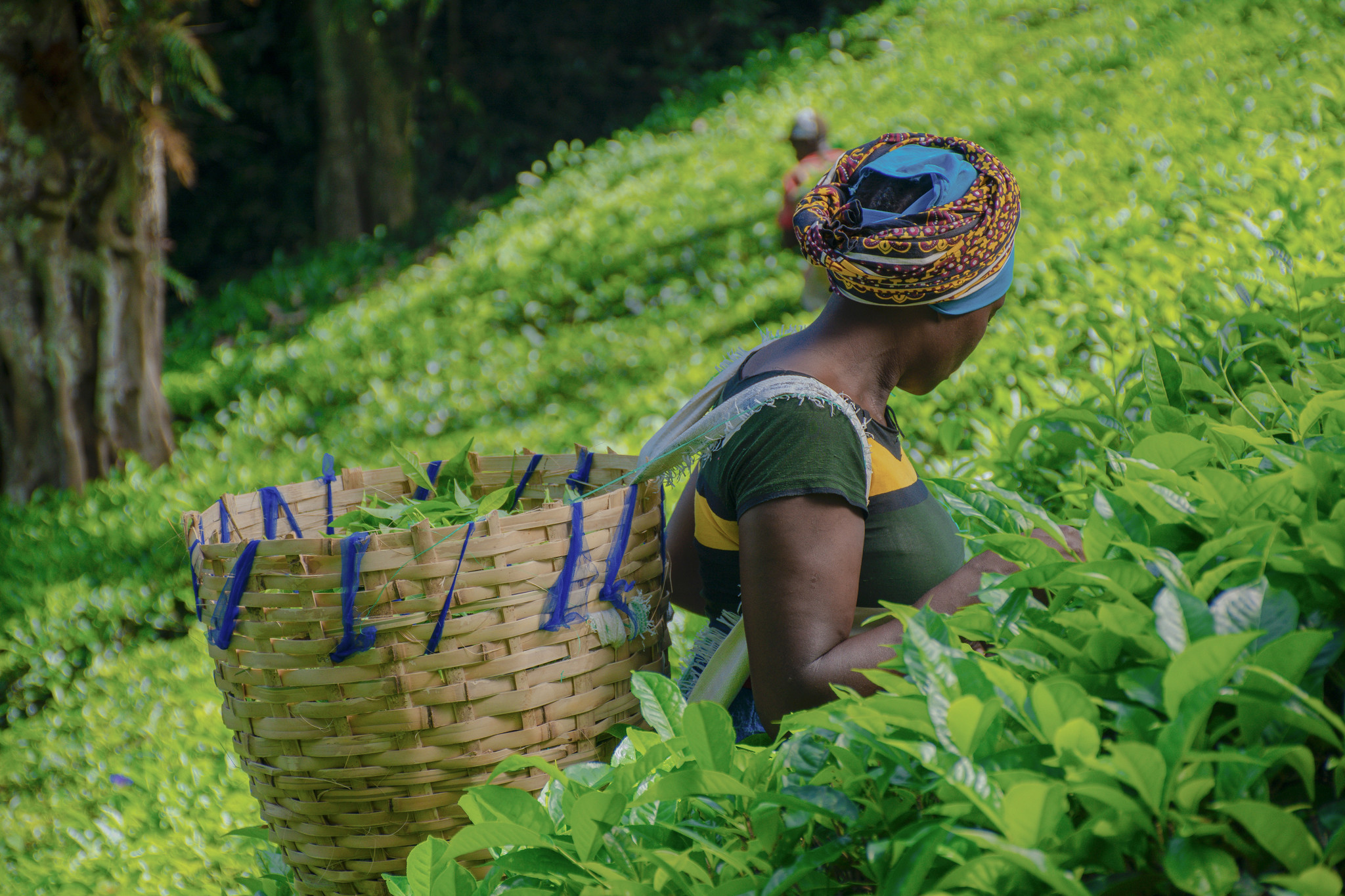 Working sustainably as a company and producing responsibly and fairly is important to us. We want your delicious cup of tea not to be at the expense of the earth or our tea pickers.
That is why we consciously choose to buy our tea from plantations that use fewer - and preferably no - pesticides on their plantations and thus let nature do its work. With our tea we want you to enjoy and at the same time make the world a bit more beautiful. We are happy to tell you about how we work with our farmers, how our tea is grown and how we produce our tea.

Our farmers
The basis of your delicious cup of tastea tea is, of course, the tea plantations of the farmers from whom we get our ingredients. We find the teas and herbs that we mix for the different tastea blends all over the world; ranging from oolong tea from China to Matcha from Japan.
We find it very important that the ingredients in our tea do not contain pesticides and are of natural origin. That is why we use completely natural ingredients that are dried, but not processed. Our farmers find the quality of their herbs, fruits and tea leaves as important as we do. We keep the lines as short as possible, so that we have a view of the production process and there are no unnecessary links between the moment the tea comes off the field and the moment it ends up in your tea glass.
Fair price
In order to produce ecologically responsible in agriculture, it is important to offer a fair price to the plantations. The biggest enemy of sustainability in agriculture is cost reduction. Once farmers are forced to lower their prices, they are indirectly forced to grow more efficiently and to make investments for automation.
That may sound good at first glance, but in practice it means that farmers have to use (more) pesticides to optimize the harvest, and they could deplete the soil on which they grow due to excessive production. In addition, automation does not necessarily mean better quality. That is why we do not go for the best price, but for the best quality. We only achieve this by paying the farmers a fair price for the tea and ingredients that ultimately end up in your tastea blend. Making tea takes a lot of time, and you just have to pay a fair price for it.

Nature in its purest form
In addition to the fact that we think it is important that we produce our tea in a responsible way and work honestly, we want you to be able to go through life as healthy as possible. With such a healthy lifestyle, it is important that you take good care of yourself. An important part of this is that you allow as few chemical and unnatural substances as possible into your body. Then you will probably immediately think of organic products. Did you know that in order to produce truly certified organic, the tea plantation cannot use any additives that have not been approved by independent biocontrol regulators? This means, for example, that the soil on which plants grow must be free of pesticides. Also, growing must not have a negative effect on the environment and strict requirements are set for the use of mechanical aids. This often makes organic products very expensive, and while it's certainly better for the environment, there's no evidence that it would make them better for health.
Do you think it is important that you can enjoy your daily cup of tea without it being at the expense of the planet? Then tastea is the right place for you. All our teas are free of preservatives, contain only natural – or nature identical – aromas and are fully composed of pure fruits, herbs and real tea. In addition, we find it important to produce the tea in an ecologically responsible way and we offer a fair price to our farmers. And also not unimportant: the tea is incredibly tasty!
This way we know for sure that the food is pure and nutritious without artificial additives, preservatives or pesticides.